Anim8or is a Free 3D modeling and character animation software. It is easy to use 3D graphics and animation tool.  It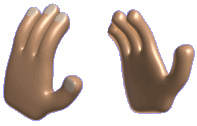 is best alternative to professional level applications like 3DStudio MAX or Lightwave.

Features:
You can Create and modify 3D models.  Built-in shapes and other facilities.

TrueType font support.

You can import and modify .3DS (3D Studio), .LWO (Lightwave), and .OBJ (Wavefront) object files,

Export as .3DS file extension.


Built in 3D Object browser.

Output as .AVI movie files, .JPG and .BMP images and many more.

It Supports textures, bump maps, soft shadows, spotlights, fog, and much more…

Texture support for .BMP, .GIF, and .JPG format files.

Plug-ins for several shapes.

And many more….

Developer: Anim8or website /   Download: Anim8or /  Freeware  /