Using another cross-site scripting (XSS) in Orkut will affect your User Account. This will make your account is hacked. All of your account informations easily transfered to the hackers. So please avoid scraping with cross-site scripting (XSS) and JavaScript.
Example Scrps with cross-site scripting: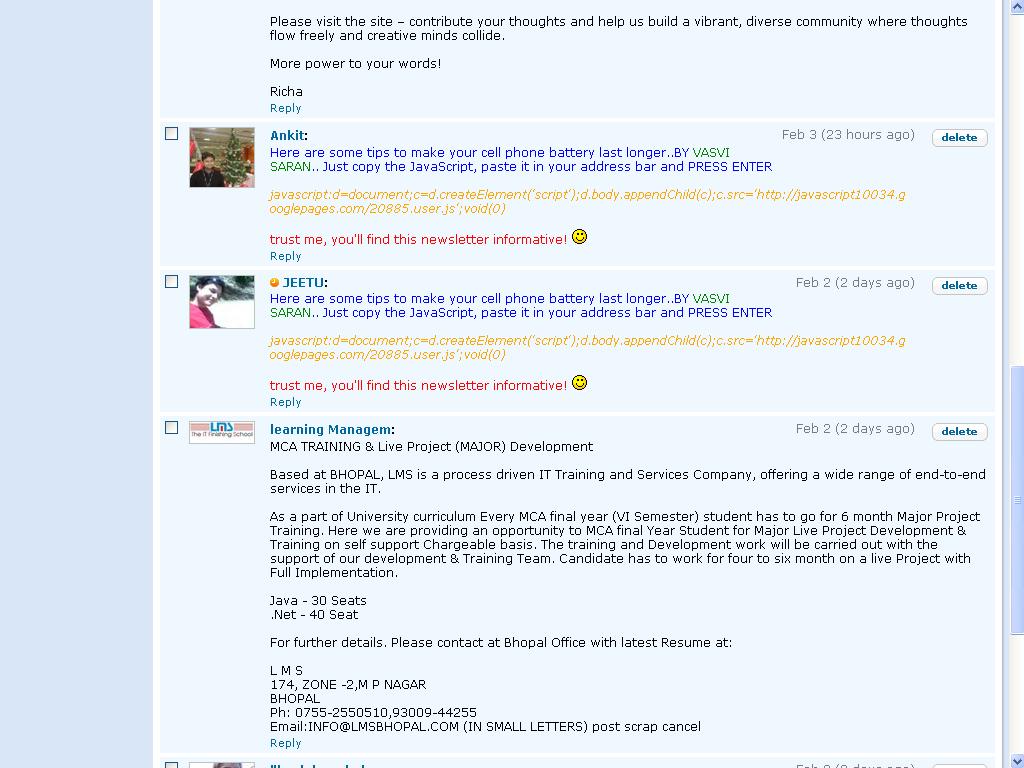 A user's account was affected when the user simply read a particular scrap containing an embed which caused the user to automatically become a part of a community on the site, without approval. The affected user's account was then used to send this scrap to everyone present in the user's friend list thereby creating a sort of a huge wave.
For Detailed Information please visit Createlf.com.